Are you looking for some delicious and satisfying keto dinner ideas? You've come to the right place! In this article, we will be discussing 10 different keto-friendly recipes that are perfect for any night of the week. So whether you are in the mood for something simple or something a little more complex, we have you covered. Keep reading for some amazing keto dinner ideas that you will love!
In this blog, you will get some great keto dinner ideas along with full receipts that you can follow. All these keto dinner recipes are great for satisfying your cravings while keeping you in ketosis.
What is the Keto Diet?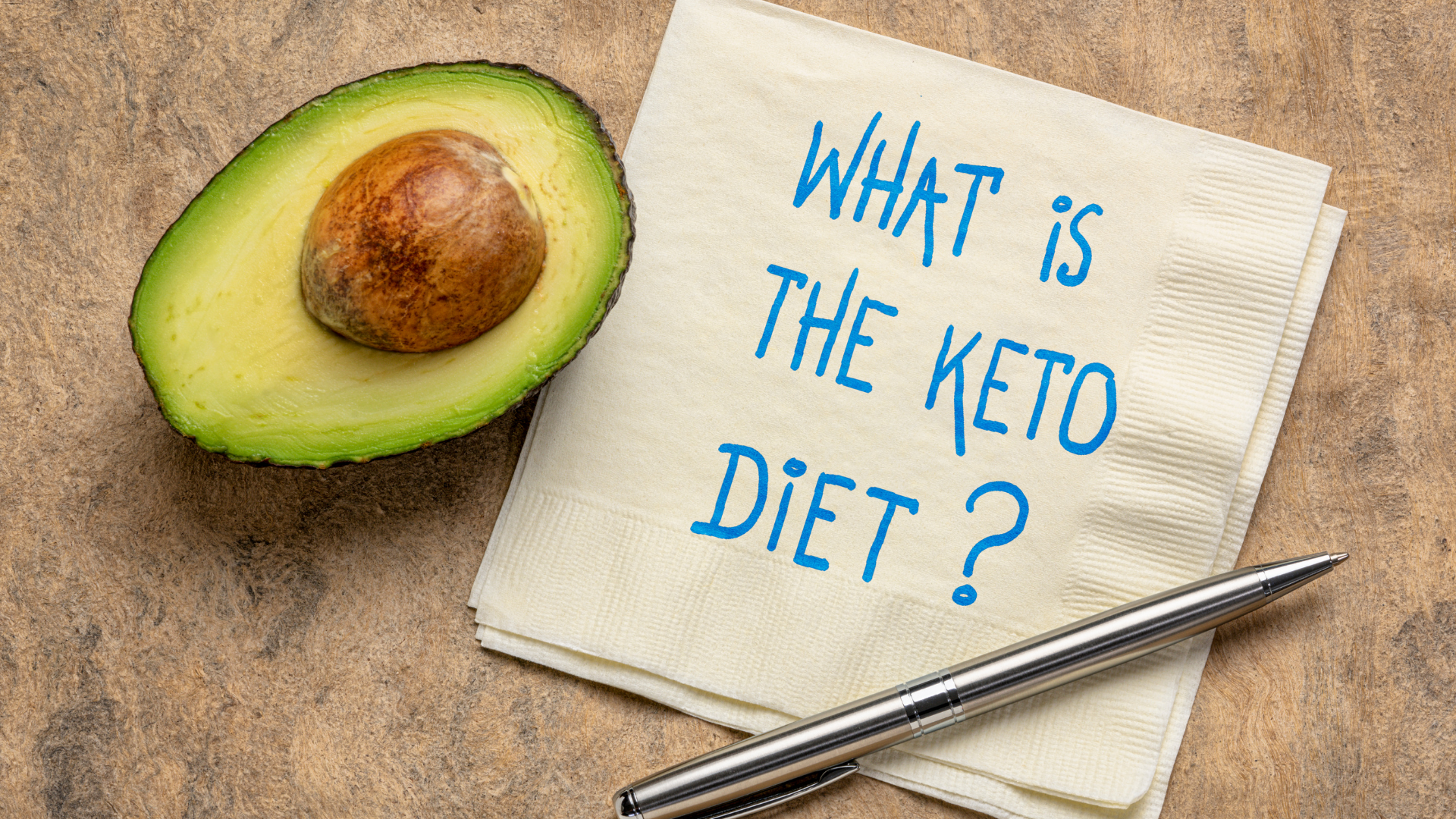 The keto diet is a low-carbohydrate, high-fat diet that shifts the body's metabolism from burning glucose to burning ketones. On the keto diet, you eat a lot of healthy fats, a moderate amount of protein, and very few carbs. This article will provide you with some keto dinner ideas to help get you started on this diet.
Going on keto can be tough in the beginning, but with a little creativity you can come up with some delicious keto dinner recipes. One of the best things about the keto diet is that you can eat lots of bacon! So, here are some of our favorite keto dinner recipes:
Easy keto dinner recipes
These are some super tasty keto dinner recipes you are sure to love!
Keto Dinner Idea 1: ZOODLES CARBONARA
SERVING: 4
INGREDIENTS
2 medium zucchini

8 slices bacon,

Chopped ½ cup onion,

Chopped 1 clove garlic,

Minced 4 eggs

½ cup grated Parmesan cheese

1 pinch salt and black pepper to taste

2 Tbsp fresh parsley

Chopped 2 Tbsp grated Parmesan cheese
INSTRUCTIONS
1. Cut the zucchini into "pasta." If you are using zucchini "pasta" my suggestion is to only serve the sauce on the noodles you will eat that night. The leftover noodles and sauce get a little soggy, so reserve both separately.
2. In a large skillet, cook chopped bacon until slightly crisp; remove and drain onto paper towels. Reserve 2 tablespoons of bacon fat and heat in a reused large skillet.
Add chopped onion, and cook over medium heat until onion is translucent. Add minced garlic and peas (if using), and cook for an additional 1 minute.
3. Return cooked bacon to skillet; add cooked and drained spaghetti. Toss to coat and heat through.
 4. Add beaten eggs and cook, tossing constantly with tongs or a large fork until eggs are barely set. Quickly add 1/2 cup Parmesan cheese, and toss again. 
5. Add salt and pepper to taste (remember that bacon and Parmesan are very salty). 
6. Serve immediately with chopped parsley sprinkled on top and extra Parmesan cheese at the table.
NUTRITION
Amount per Serving 
Calories 523 

Fat 15.5 g 

Protein 28 g 

Carbs 66.2 g

 Fiber (65.8 effective carbs) 0.8 g 
Keto Dinner Idea 2: EGGS WITH SPINACH
INGREDIENTS
2 large eggs (free-range or organic)

2 rings of large green pepper, approx. 2 cm / 1 inch thick (~ 40g / 1.4 oz)

½ small red onion (30g / 1.1 oz)

1 cup fresh baby spinach (30g / 1.1 oz)

¼ cup sliced organic bacon (30g / 1.1 oz)

1 tbsp ghee (or unsalted organic butter)

Salt and pepper to taste
Note: Try to get nitrate-free bacon or slice your own from pork belly.
INSTRUCTIONS
1. Rinse the bell pepper, remove the stem and seeds. Slice it into two thick (2 cm / 1 inch) slices just near the center of the pepper (the widest part). Save the rest of the pepper for a salad or with your breakfast.
2. Grease a non-stick pan with half of the ghee or butter and add the pepper rings to the pan. Cook on one side for about 3 minutes. Crack an egg into each of the bell pepper rings. Don't worry if some of the egg white leaks out, you can simply remove it later on with a spatula. Season with salt and ground black pepper and cook until the egg white becomes firm. When done, set aside.
 3. In a separate pan, warm the remaining ghee or butter and add finely chopped red onion. Cook for a few minutes until slightly brown. Then, add sliced bacon and cook shortly. Add washed and drained baby spinach, season with salt, and cook for another minute. Note: I already had some crispy bacon prepared in my fridge, so I just added that at the end. 
4. Place everything on a serving plate and enjoy!
NUTRITION
Net carbs 4.3 g 

Protein 17.6 g 

Fat 29.3 g 

Calories 360 kcal 

Total carbs 6.1 g 

Fiber 1.8 g 

Sugars 3 g 

Saturated fat 13.7 g 

Sodium 575 mg (25% RDA) 

Magnesium 44 mg (11% RDA) 

Potassium 487 mg (24% EMR)
Keto Dinner Idea 3: INSTANT POT BEEF BOURGUIGNON
Instant Pot Beef Bourguignon is a pressure cooker recipe with beef cooked in red wine with mushrooms, onions, and carrots. SERVINGS 6 SERVINGS
INGREDIENTS
1.5-2 lb beef chuck roast cut into ¾-inch cubes

5 strips bacon

Diced 1 small onion chopped 10 oz cremini mushrooms quartered

 2 carrots chopped

5 cloves garlic minced

3 bay leaves

 ¾ cup dry red wine

 ¾ tsp xanthan gum (or corn starch, read the post for instructions)

1 Tbsp tomato paste

1 tsp dried thyme

Salt & pepper
INSTRUCTIONS
1. Generously season beef chunks with salt and pepper, and set aside. Select the saute mode on the pressure cooker for medium heat. When the display reads HOT, add diced bacon and cook for about 5 minutes until crispy, stirring frequently. Transfer the bacon to a paper towel-lined plate.
2. Add the beef to the pot in a single layer and cook for a few minutes to brown, then flip and repeat for the other side. Transfer to a plate when done.
3. Add onions and garlic. Cook for a few minutes to soften, stirring frequently. Add red wine and tomato paste, using a wooden spoon to briefly scrape up flavorful brown bits stuck to the bottom of the pot. Stir to check that the tomato paste is dissolved. Turn off the saute mode.
4. Transfer the beef back to the pot. Add mushrooms, carrots, and thyme, stirring together. Top with bay leaves. Secure and seal the lid. Cook at high pressure for 40 minutes, followed by a manual pressure release.
5. Uncover and select the saute mode. Remove bay leaves. Evenly sprinkle xanthan gum over the pot and stir together. Let the stew boil for a minute to thicken while stirring. Turn off the saute mode. Serve into bowls and top with crispy bacon.
NUTRITION
Calories 673 g

Calories from Fat 288 g

 Total Fat 32 g

Saturated Fat 11 g
Keto Dinner Idea 4:  KETO BACON CHEESEBURGER CASSEROLE
SERVINGS: 6
INGREDIENTS
Beef Layer

 1 onion quartered and sliced

 1 clove garlic crushed

750 g ground/mince beef

 60 g cream cheese full fat

3 slices bacon diced

Salt/pepper to taste

Cheats Cheese Sauce

3 eggs – medium

125 ml heavy cream

 100 g shredded/grated cheese

2 Tbsp mustard

2 gherkins/pickles sliced

Salt/pepper to taste

50 g shredded/grated cheese to sprinkle over
INSTRUCTIONS
Beef Layer
 1. Fry the bacon pieces until cooked then remove and set aside.
 2. Fry the onion, garlic, and beef until thoroughly cooked.
 3. Add salt and pepper to taste, stir through the cream cheese.
4. Pour the beef layer into the baking dish. Sprinkle the bacon pieces over.
Cheats Cheese Sauce
1. Mix the eggs, cream, shredded/grated cheese, mustard, salt, and pepper together. Pour the cheese sauce over the beef and bacon.
2. Place slices of gherkins/pickles all over the top then cover with the remaining shredded/grated cheese.
 3. Bake at 180C/350F for 15 minutes until the cheese is golden and crispy. Serve with salad and 1-minute mayonnaise.
NUTRITION
Calories 613

Calories from Fat 459

Total Fat 51 g

Total Carbohydrates 3 g

Sugars 1 g

Protein 33 g
Keto Dinner Idea 5: EASY CHEESY BACON CHICKEN 
Cheesy Bacon Chicken — with only 5 ingredients and a 5-minute preparation, you will feel the bacon love in no time!
 SERVINGS: 6 
INGREDIENTS
 5-6 chicken breasts cut in half width-wise (about 2.5-3 lbs.)

2 Tbsp seasoning rub (I use my smoked paprika rub, but you can use a seasoning salt or bbq rub — basically any rub with salt, garlic powder, onion powder, paprika — (not an herb rub)

 ½ lb bacon, cut strips in half

4 oz shredded cheddar

Sugar-free barbecue sauce, optional, to serve
INSTRUCTIONS
 1. Preheat oven to 400. Spray a large rimmed baking sheet with cooking spray.
 2. Rub both sides of chicken breasts with a seasoning rub. Top each with a piece of bacon. Bake for 30 min on the top rack until the chicken is 160 degrees and the bacon looks crispy.
 3. Remove tray from the oven and sprinkle the cheese oven with the bacon. Put back in the oven for about 10 min until the cheese is bubbly and golden. Serve with barbecue sauce.
NUTRITION
Calories 345

Calories from Fat 207

 Total Fat 23 g

Saturated Fat 9 g

Cholesterol 105 mg

Sodium 477 mg

Potassium 450 mg

Total Carbohydrates 1 g

 Protein 29 g
Staying motivated on the Keto Diet
It can be tough to stick to any diet, especially when temptation is all around you. But don't worry, we've got some great tips to help you stay on track with the keto diet and achieve your weight loss goals.
First and foremost, it's important to set reasonable goals. Losing 50 pounds in two weeks is not realistic, and is likely to lead to disappointment. Aim to lose one to two pounds per week, which is a healthy and sustainable rate of weight loss.
In addition, make sure you're getting enough protein and fat. Both of these nutrients are essential for the keto diet and help keep you feeling full and satisfied. Try incorporating healthy fats into every meal and snack, such as avocados, olive oil, nuts and seeds. And make sure you're eating plenty of protein-rich foods, such as meat, fish, eggs and cheese.
Finally, stay hydrated by drinking plenty of water and herbal teas. Dehydration can cause cravings and lead to poor food choices. So drink up and make sure to enjoy plenty of delicious keto-friendly foods!
Keto tips to stay on track while eating out
If you're on the keto diet, it can be tricky to find keto-friendly options when eating out. Here are some tips to help you stay on track:
Plan ahead. Look up menus for local restaurants online and see which dishes fit into your keto diet.

Ask questions. When you're at the restaurant, don't be afraid to ask your server about the ingredients in a dish or how it's prepared.

Be flexible. If you can't find a keto-friendly dish at a restaurant, order something that can easily be modified, such as grilled chicken or fish without breading.

Bring your own food. If you're going to a party or gathering, bring your own keto-friendly snacks so you won't be tempted by unhealthy options.
With a little bit of preparation, it's easy to stay on track while eating out on the keto diet. By following these tips, you can enjoy your meals without worry and stay on track toward your goals.
Final thoughts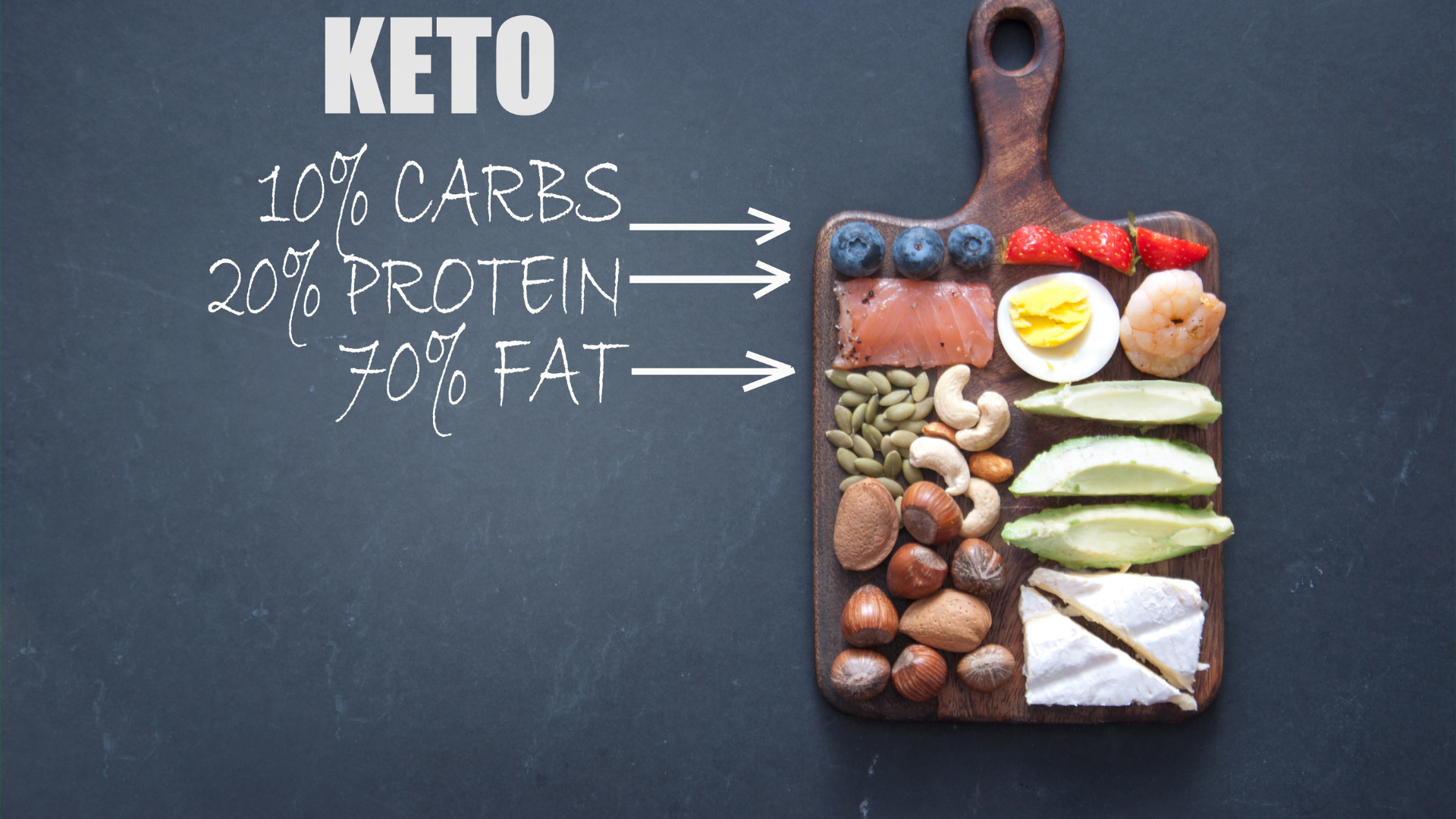 Finding great receipt like garlic butter steak bites, cauliflower rice, chicken thighs, zucchini noodles, cauliflower soup and many more is essential to being successful on a low carb diet. Keto dieting can be a little tricky when eating out, but with a bit of preparation you can make it work. Happy keto dining!
We will be adding more health receipts on a regular basis, so if you serious about your low carb diet please like and share this post so others can benefit from these great low carb recipes as well.